ServSafe® Manager Training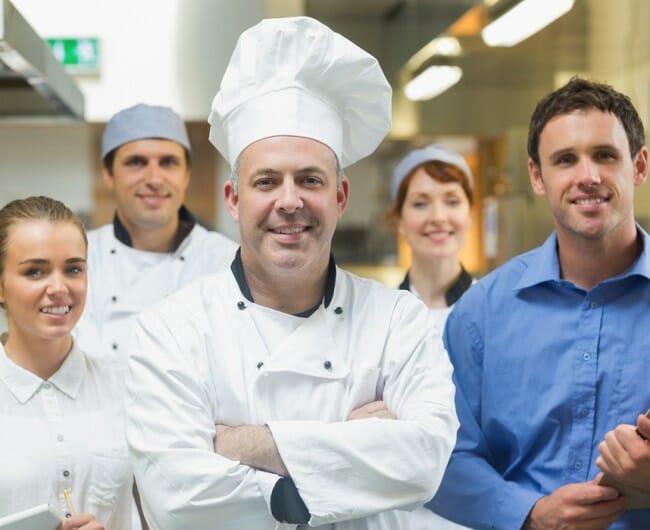 Locate a ServSafe Manager Class
Some portions of this website are undergoing maintenance. If unable to register for a specific class, please call 570.344.7704. We apologize for the inconvenience.
---
Select a state to view classes:
All ServSafe Courses Reflect the New 2017 Model Food Code
Food safety training is a commitment, a mindset and a smart business practice for every restaurant and food service operation in our industry. Food safety training doesn't end, however, once a manager earns their certification. That's where it begins – by implementing food safety practices on a daily basis. It is also critical that every person in an operation meets today's food safety practice demands. The ServSafe® program provides the resources to help keep food safety as an essential ingredient in every meal. ServSafe® training is the one commitment to food safety implementation that we should all share every day.
Pennsylvania Department of Agriculture
On or after January 22, 2011, each food facility shall comply with Act 106 of 2010, which requires each facility to have one certified food employee who is accredited (and maintains accreditation) by a nationally recognized program, like ServSafe®
Are you sure you are in compliance?
Each retail food facility must have one certified food employee whose certificate issued by a nationally recognized program is current and unexpired. The certified food employee must be the "person in charge" when at the facility and accessible at all times during the facility's hours of operation.
After January 22, 2011, the Pennsylvania Department of Agriculture (PDA) will no longer issue food employee certificates, but certificates will be accepted as meeting the requirements of the law until the PDA certificate expires.
"©2012 National Restaurant Association Educational Foundation (NRAEF). All rights reserved. ServSafe and ServSafe Alcohol are registered trademarks of the NRAEF, used under license by National Restaurant Solutions, LLC. The logo appearing next to ServSafe is a trademark of the National Restaurant Association."
Mark Bakos & Associates provides the ServSafe Food Safety training programs in Maine, Delaware, New Jersey, Pennsylvania, Connecticut and Massachusetts.
ServSafe Manager Certification Instruction and ServSafe Manager Certification Exam at various locations in Maine and New Hampshire
This course supports all those who are preparing for certification as a Food Safety Manager. This certification, which is accredited in the United States of America by the Conference for Food Protection and the American National Standards Institute, is a benchmark for the food industry and part of a global standard in food safety education. This course covers food safety issues, regulations, and techniques to maintain a food-safe environment. It will help you to better understand how handling food correctly is not only the law, but it improves safety and lowers cost as well
ServSafe Food Handler Course
ServSafe Responsible Alcohol Service
"ServSafe® is a registered trademark of the National Restaurant Association Educational Foundation, and used under license by National Restaurant Association Solutions, LLC, a wholly owned subsidiary of the National Restaurant Association."